Péter is responsible for Audio- and Visual recordings, editings and publishings. Beside these he has gained experience and expertise in creating (composing and writing) music sheets and music sheet graphics.
Do you need help in such like the previously mentioned projects? You can contact him at:
Péter's publication of music composed by him to the poems of János Garay. You can order them here as well.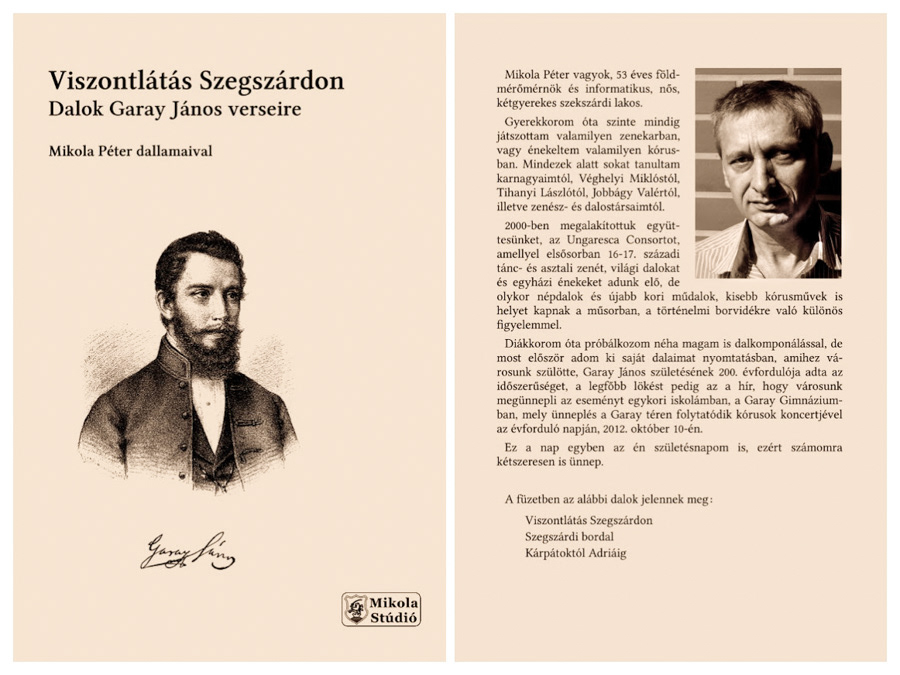 Record and CD of the Jubilee-concert of the "Youth-Brass Band of Szekszárd"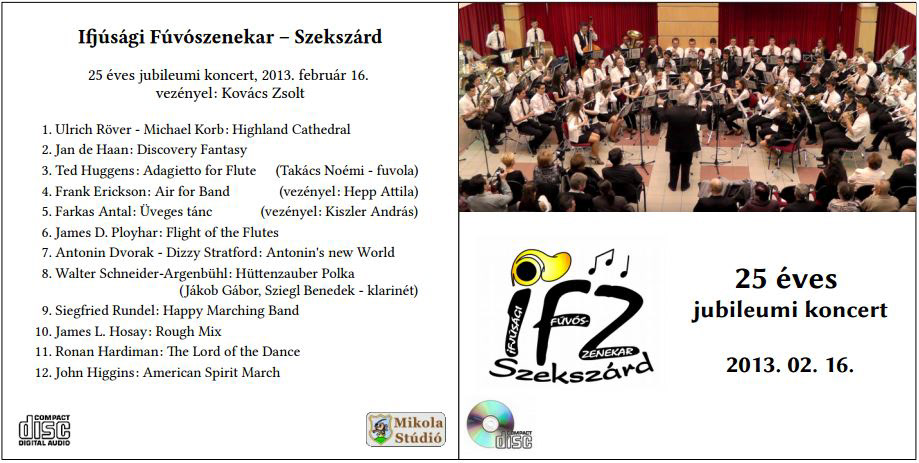 Record and Disc about the Christmas concert of "Ungaresca Consort"